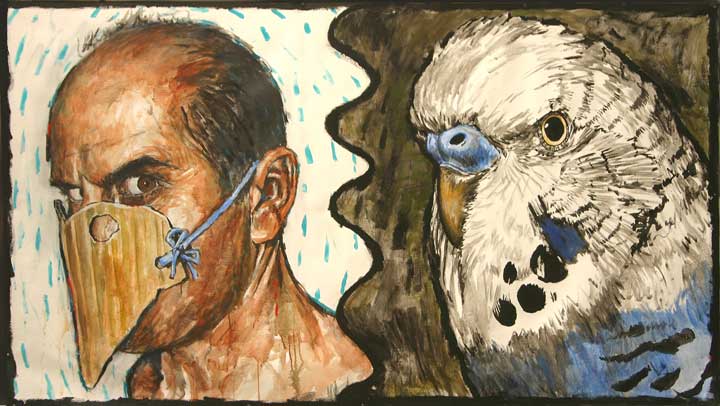 Riled Life Refuge by Jeff Whipple
A riled life refuge is where people who are passionate about culture, social justice, politics and philosophy can freely express their ideas. The unjust war in Iraq and the attempts to suppress anti-war sentiment are current issues that I'm riled up about. Oil is the only reason we're at war and oil dependency causes many of our biggest environmental and economic problems. That is symbolized in some of the works as a plastic liter oil jug. "Bite Your Tongue" and "Watch What You Say" can be applied to any social interaction between people but I was also thinking of how there has been a backlash at any criticism of our country's foreign policy.
CLICK HERE TO SEE THE GALLERY INSTALLATION
READ THE REVIEW OF THE SHOW BY THE ST. PETERSBURG TIMES
Click on the image above or below to see larger view and media/size information.
To see other recent works - CLICK HERE
Photographic Artworks - CLICK HERE