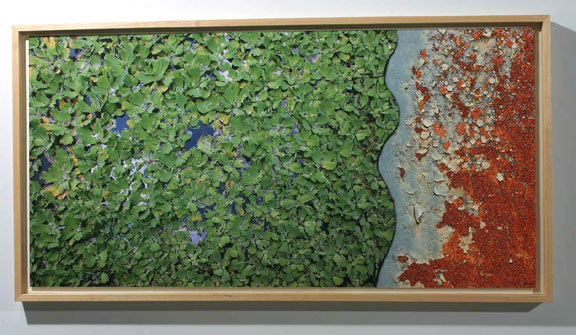 "Leaves", framed digital photograph. Photo is 30" x 60".
PHOTOGRAPHS by Jeff Whipple
These photographs utilize the same design format that I use in my paintings and videos. The images are created from combinations of photographs that I shoot when I'm specifically looking for scenes or images that have a strong texture or pattern. The combinations of images are meant to be evocative and lead a viewer to a contemplation of the beauty of the new relationships.
The photos are available in various sizes. Many are 10" x 20" and 30" x 60" and custom sizes are available.
Click on the thumbnail below to see larger images and other info.