"Long Time No See"
Video projection on the Tampa Museum of Art facade.
15 feet by 80 feet, 2006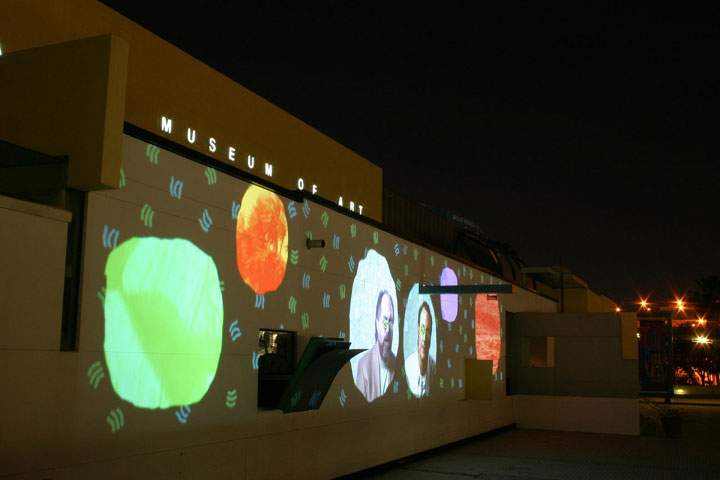 "Long Time No See" was commissioned by the City of Tampa Public Art program. It is a fifteen-minute long video that was projected on the façade of the Tampa Museum of Art. The video played on a loop from sunset until 11 p.m. nightly for four weeks.
Creating the video to fit the wide length of the façade required making four separate videos to be projected from four projectors. The videos were carefully coordinated to work as one long piece with continuous interaction from one side to the other.
"Long Time No See" is an exploration of how the general public looks at and appreciates art. Jeff Whipple performs in the video along with five actors. The dialogue is poetic and there are dozens of symbolic images presented in animated organically shaped vignettes.
Jeff Whipple wrote the screenplay, shot the video, animated elements, edited and directed "Long Time No See".
"In this acerbic yet frisky commentary on what we talk about when we talk about art, familiar faces pop up in pulsing thought balloons, each person trying to explain what he or she sees, can't see, refuses to see or sees better than you."
David Warner, Editor, Weekly Planet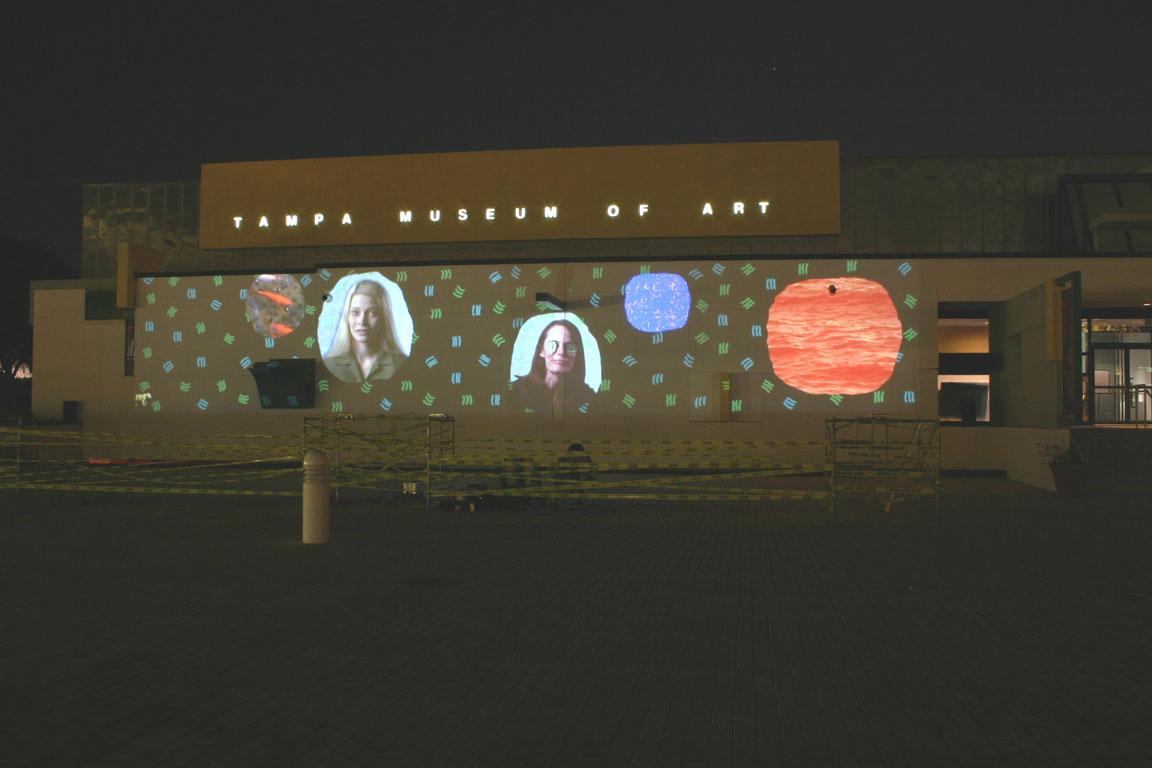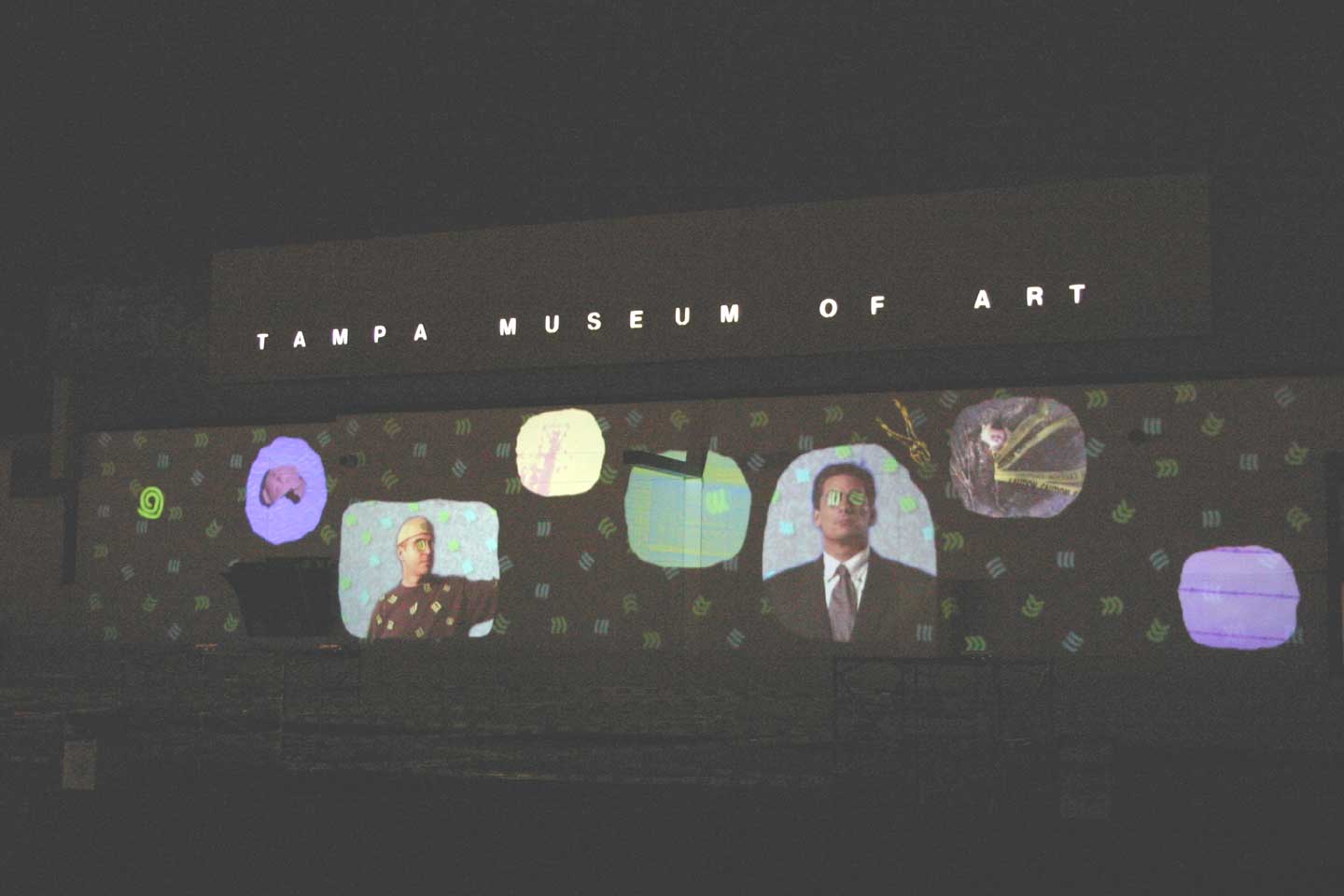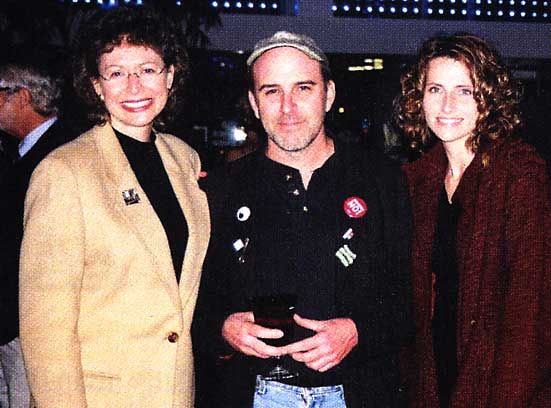 Tampa mayor Pam Iorio with Jeff Whipple and Chalet at a party for the "Lights On Tampa" program in January 2006. Photo from Cultural Affairs Magazine