PORTRAITS
Portrait of Lee Frank
Oil on canvas, 1996
36" X 24"
Collection of Lee Frank, Tuscon, Arizona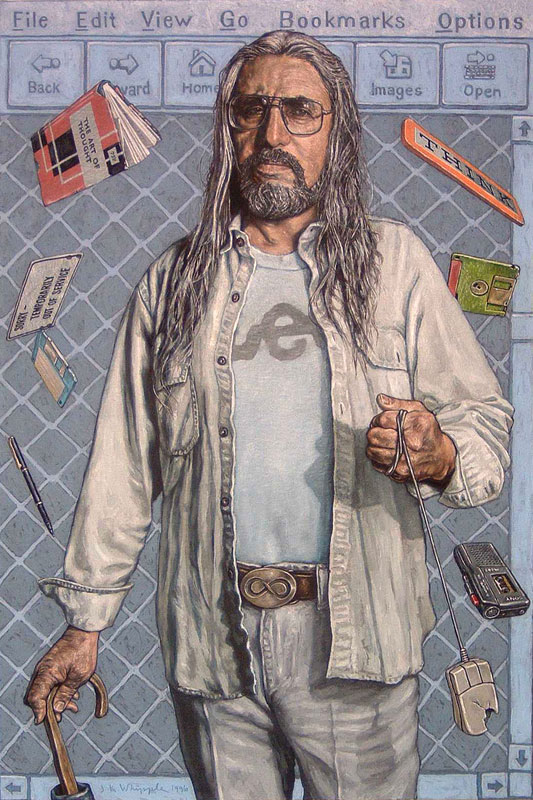 Lee wanted a portrait that would reflect his life and interests. He also wanted his website to be in the background. The floating objects are things from his office that are significant in his life in both actual and metaphorical ways. Check out Lee's website at Leefrank.com.