Lilia Markham
Oil on canvas, 2004
24" X 18"
Collection of Kim and Dr. Richard Markham, Tampa, Florida
"Sometimes I forget, when I come home from work, that my daughter is in college and I automatically open the door to her room to check up on her. It's an empty feeling to realize that our only child is grown and gone … but we do have Jeff Whipple's portrait of Lilia which he painted just before she left and it consoles me .… He captured her at the height of her beauty, between childhood and adulthood, and he captured her smile, which is to me worth more than the Mona Lisa. "
Kim Markham
CLICK HERE FOR 2 CLOSE UP VIEWS.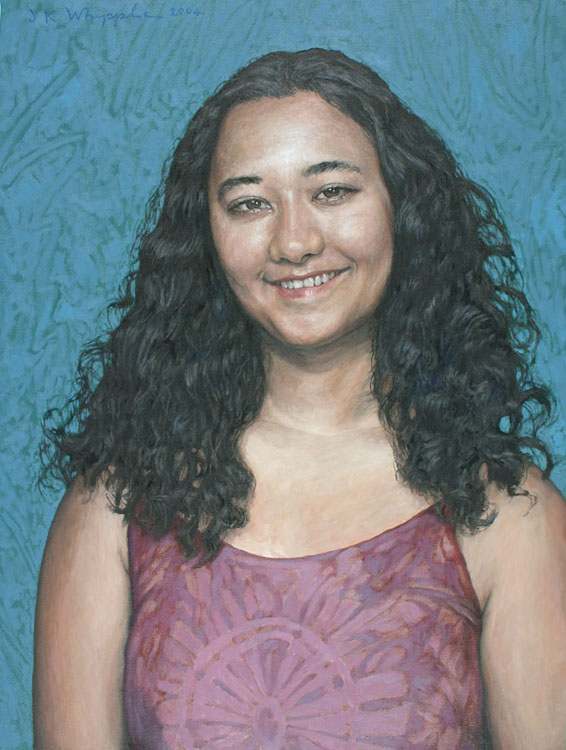 BACK