General Benjamin O. Davis, Jr.
Oil on canvas, 2003
30" x 24"
Commissioned by the United States Air Force
MacDill Air Force Base, Tampa, Florida
This painting was commissioned for the new 40 million dollar command center at MacDill Airforce Base in Tampa, Florida. The building was named for General Davis who was the first black general in the Air Force. General Davis was also a pilot with the Tuskeegee Airmen in World War Two. There were several of his fellow "Airmen" at the building's dedication. You can see pictures of them below. They all wanted their photographs taken in front of the portrait. One of them snapped the portrait on the forehead and said, "I remember when he got that scar!"
CLICK HERE FOR TWO CLOSE UP VIEWS.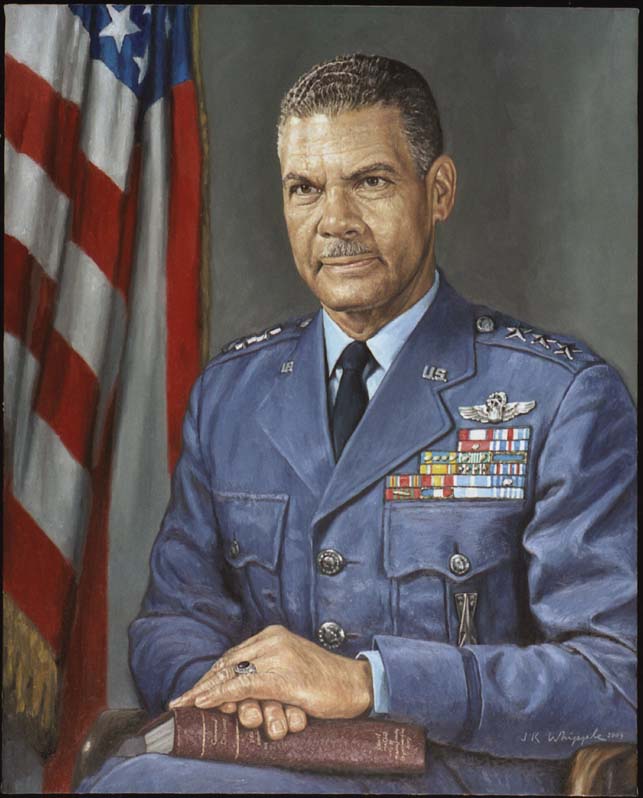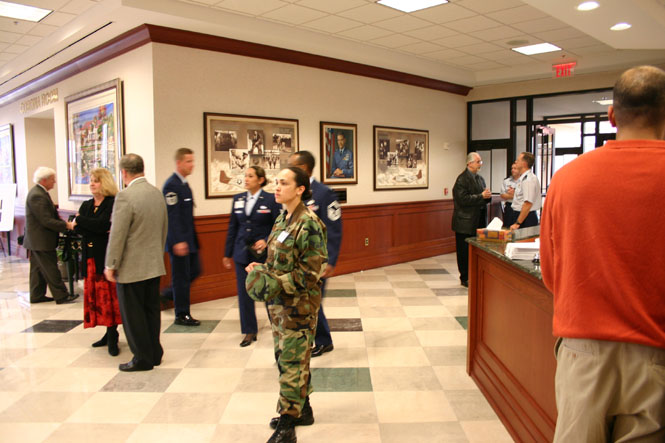 This is the entrance to the building showing the portrait.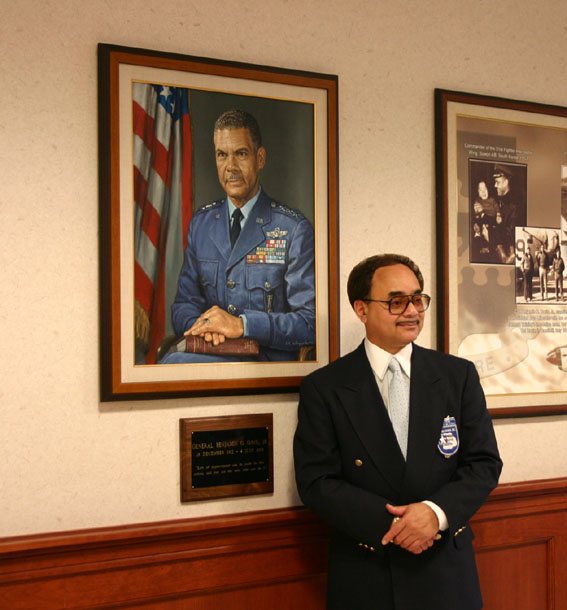 This is a relative of the general posing for a photograph.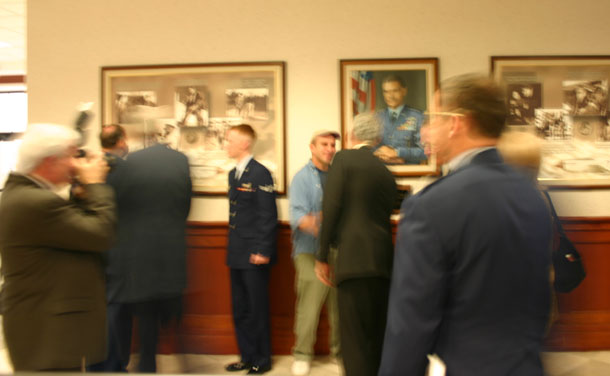 Jeff Whipple shaking hands with Congressman Jim Davis at the building dedication.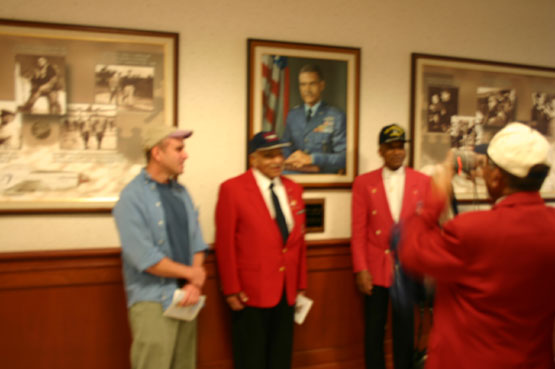 Jeff Whipple with Tuskeegee Airmen.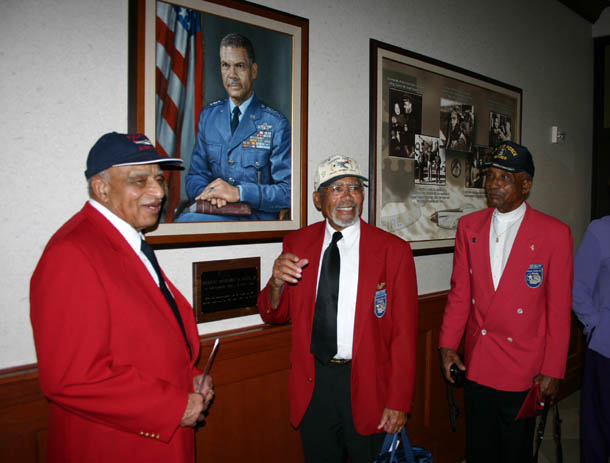 Tuskeegee Airmen talking about General Davis as if he was standing there with them.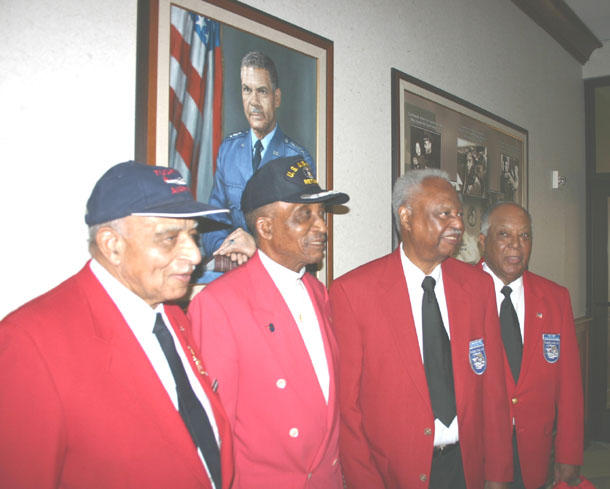 Tuskeegee Airmen posing with their old friend.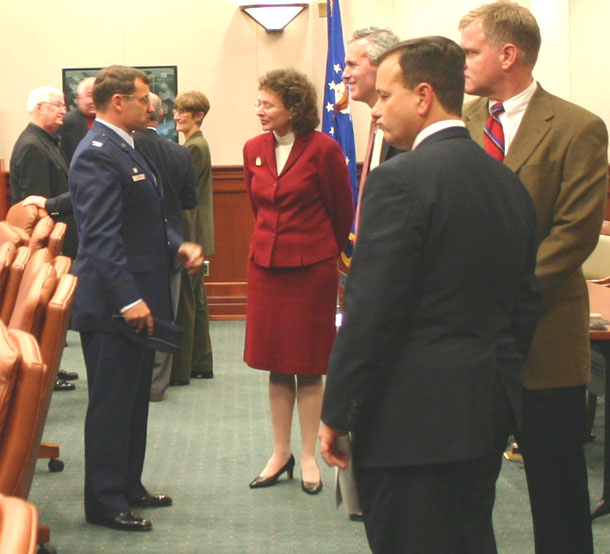 Tampa Mayor Pam Iorio with Congressman Jim Davis (to the right of Mayor Iorio) at the dedication.
BACK