Chris and Mel
Oil on canvas, 1995
30" X 40"
Collection of Melanie Mills and Chris Nitsche and their daughter, Sophia. Savannah, Georgia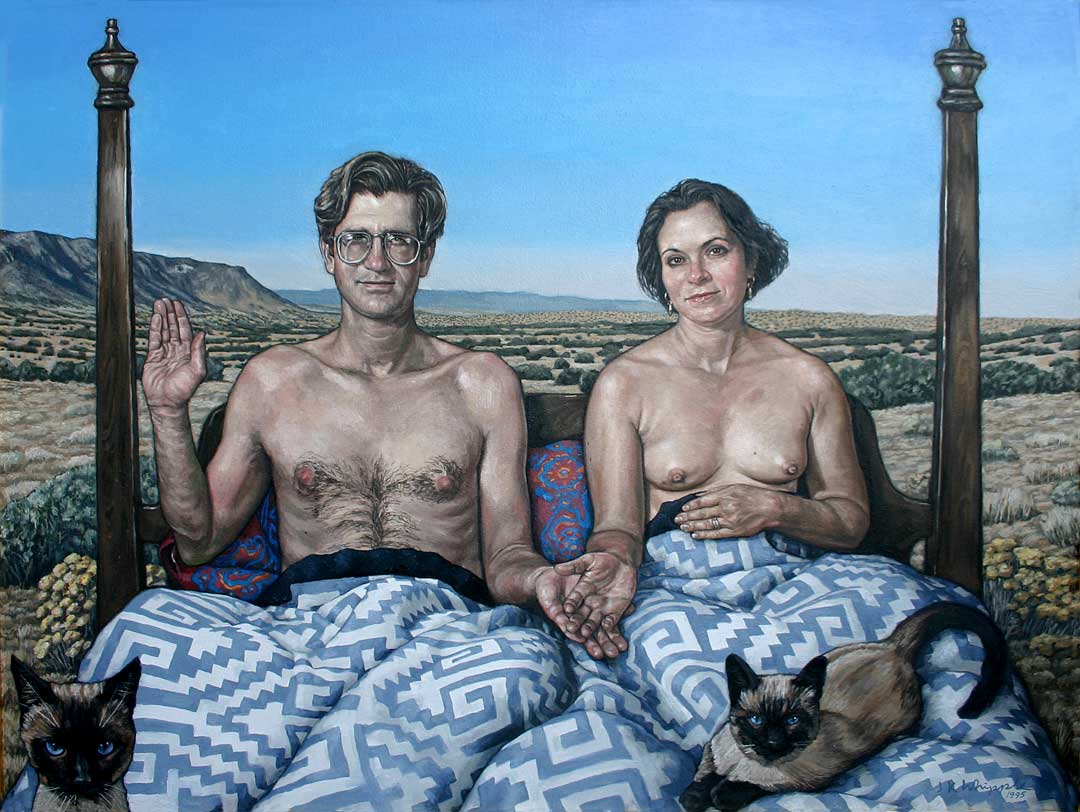 Chris is an artist and art professor and Mel is an art therapist. They wanted a portrait that would celebrate their marriage and reflect both their appreciation of art and their home at the time in New Mexico. They wanted to be portrayed in bed with a homage to the 15th century painting "Portrait of Giovanni Arnolfini and his Wife" by Jan van Eyck. Chris and Mel arranged their hands to match the couple in the van Eyck portrait. Their bed was inside the house, of course, but I took photos of the view from their porch and recreated it in the background of the portrait. They also wanted their two cats in the painting so I took photos of them separately and placed them in the composition.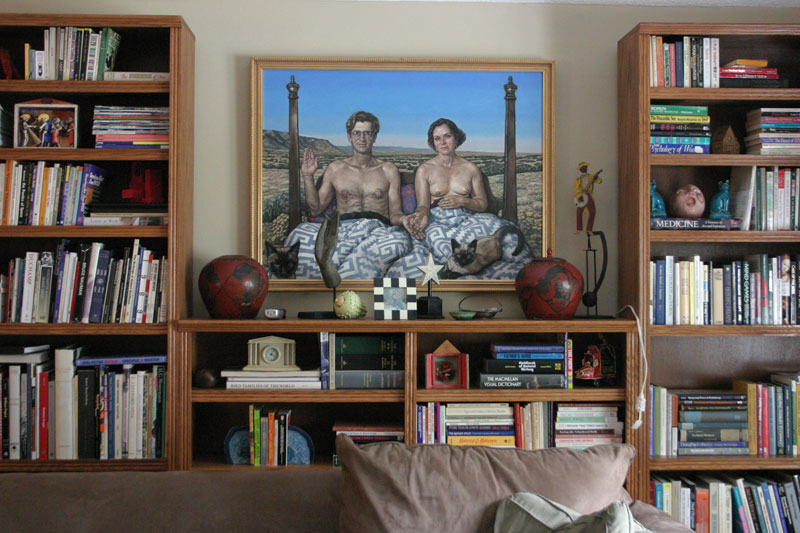 This shows the portrait in their Savannah, Georgia home.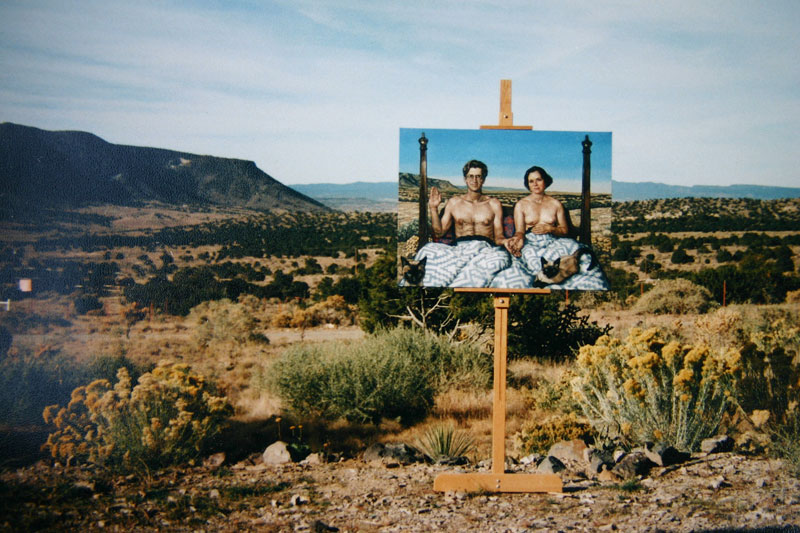 When they still lived in New Mexico they took this photo of the portrait with the view from their house.